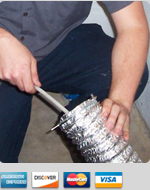 Dryer Vent Cleaning Carrollton TX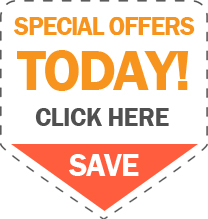 You replace your smoke alarms regularly. You clean your fireplace. You rely on expert electricians to wire your house safely. You're well aware of the risks of fire in your home, and you do everything you can to prevent it from happening. Well, what about your laundry room? Regular dryer vent cleaning is one of the easiest things you can do to protect your house. Do you pay attention to it? Dryer vent cleaning can surely help your dryer to run more effectively. More importantly, it'll help to prevent household fires. Our expert technicians will come in and break up anything standing between you and a clear vent. We'll use vacuums, scrapers, and even advanced chemicals to fully open up your vent. Don't put your home at risk of fire.
Maintain Your Vents
Residents of Carrollton, TX know to contact us when they need professional dryer vent cleaning. Lint and other debris can quickly build up in a vent with repeated use. If you aren't careful to clean it regularly, you risk starting a fire in your house. When it's time for lint build up removal, give us a call. Our team can unclog even the worst blockages.